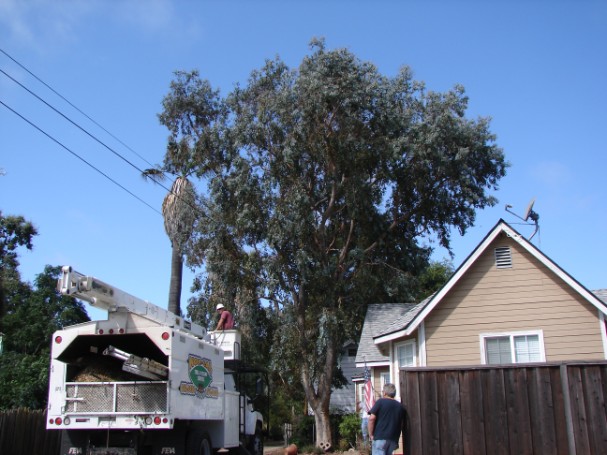 The home owners insurance company was concerned about the size and location of this tree.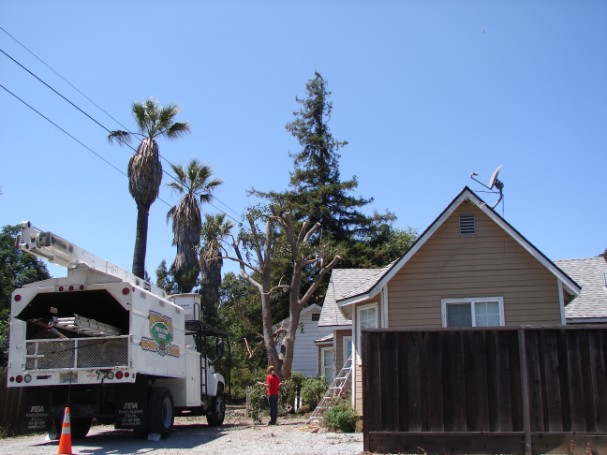 By reducing the mass by 2/3 there should be no doubt this is completely safe and kept in check .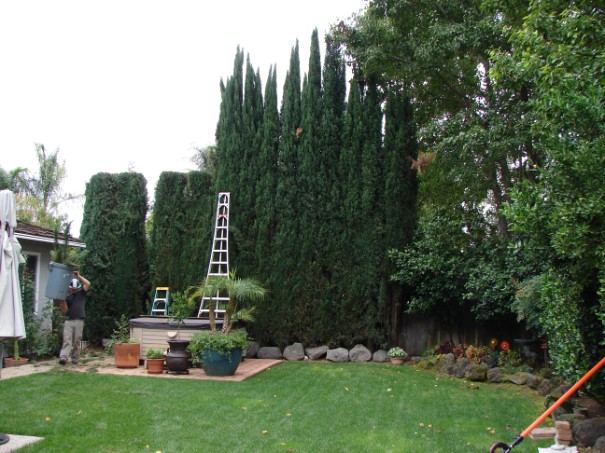 Blue Italian Cypress, great for wind control and screening the neighbors, is a very hardy conifer. Every so often they need to be trimmed back, and establishing a line to cut is critical to how it looks.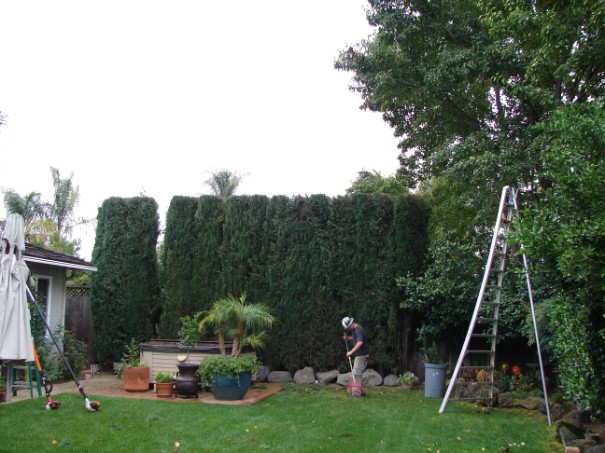 When all the trees are finished, it's important to have a uniformity to each tree, giving it a clean look .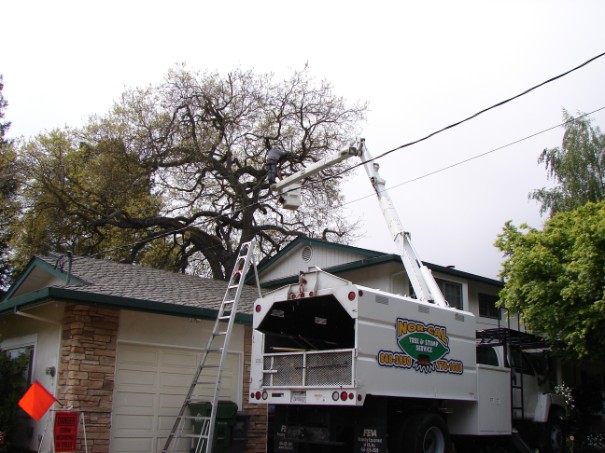 Large Oak tree very difficult to reach, the boom got me to the top of the tree to perform the work.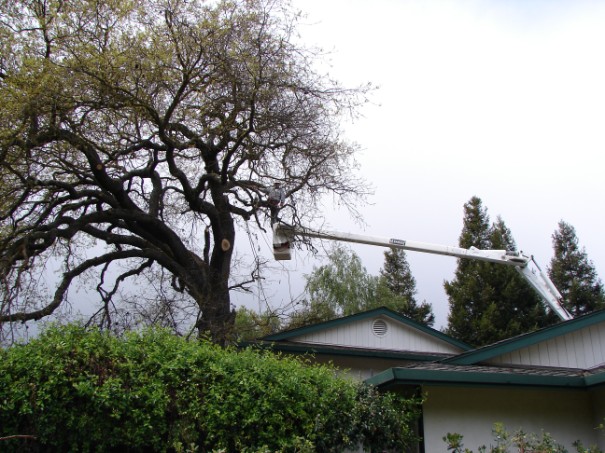 We had to park the truck in two places to be able to trim this tree, once in the front and once on the side yard.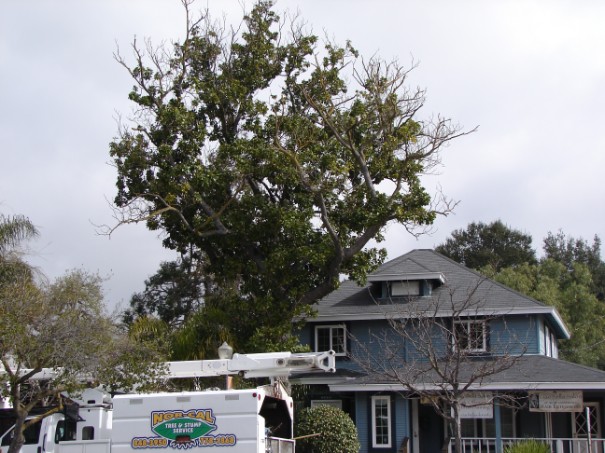 Office building in Morgan Hill, this Magnolia tree is growing and dying at the same time, hopefully with less to support the tree will come back in a healthy way.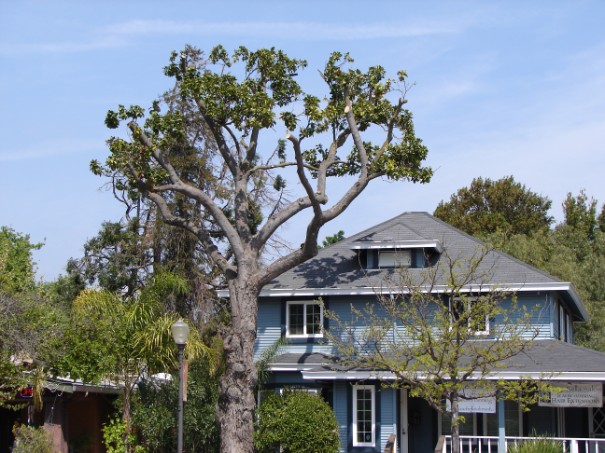 This tree is being trimmed for lights to be wrapped around the trunks, should be beautiful.